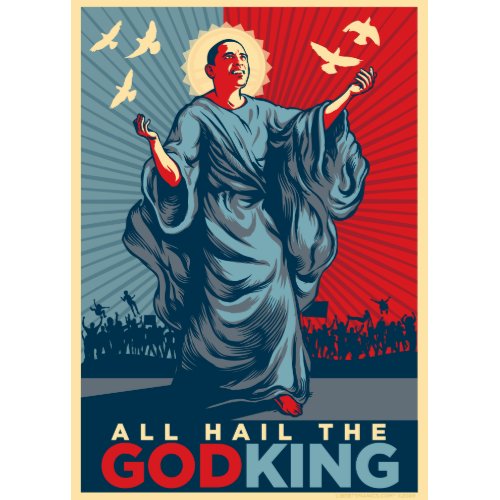 After this last week of signed legislation by the Obama Administration, we at LibertyManiacs.com were forced to take off the gloves. We unveiled the "God-King" line of products this last weekend, and it's been greeted with a great response.
I have to admit, I was a little scared that I would be inundated with nasty emails for depicting sacrilegious images, but thankfully everyone gets the gag so far.
I expect this and other designs in the line will probably sell mostly in greeting cards and other more discrete forms, but we've actually had a few poster prints sell, as well as shirts sales--even internationally!
It's good to have a sense of humor in times like these. We're glad you all do!